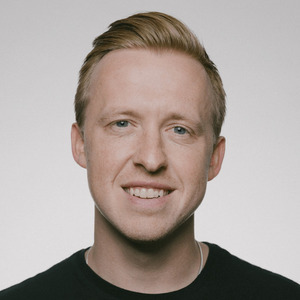 Alex Jones
Special guest
Alex is the CEO & Co-Founder of Hallow, a Catholic startup focused on prayer, meditation, music, bible, and sleep. The app launched in December 2018 and has grown rapidly. It just crossed 1.4 million downloads, 20+ million prayers completed, 35,000 five-star reviews, and is the #1 Catholic app in the world.
Alex was raised a Catholic but fell away from his faith at a young age. He became fascinated with secular meditation but kept feeling like he was being pulled towards something spiritual. He began asking around and discovered the deeply contemplative and meditative tradition within the Catholic faith. Through it, God changed his life, brought him back to the faith, and inspired the idea behind Hallow. Over the last couple years the Hallow team has grown with the app, raising venture funding from some of the best investors in the world and scaling the team to 30 folks.
Alex grew up in Columbus, Ohio. He graduated from the University of Notre Dame School of Engineering in 2015 and Stanford's Graduate School of Business in 2020. He worked professionally in consulting before Hallow at McKinsey & Co, and now lives in Chicago with his wife and daughter.
Alex Jones has been a guest on 1 episode.
November 4th, 2021 | 31 mins 43 secs

catholic, prayer, technology

A chat with Alex Jones, co-founder and CEO of Hallow, the #1 Catholic app for prayer, meditation, music, and sleep