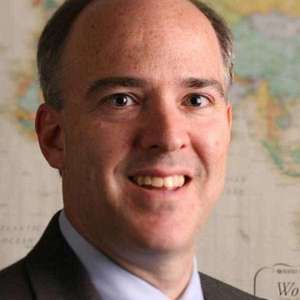 Daniel Philpott
Special guest
Daniel Philpott is Professor of Political Science at the University of Notre Dame. He earned his Ph.D. in 1996 from Harvard University and specializes in religion and global politics, focusing on religious freedom, reconciliation, the political behavior of religious actors, and Christian political theology. His monographs include Revolutions in Sovereignty (Princeton, 2001), God's Century: Resurgent Religion in Global Politics (Norton, 2011, coauthored with Monica Duffy Toft and Timothy Samuel Shah), Just and Unjust Peace: An Ethic of Political Reconciliation (Oxford, 2012) and Religious Freedom in Islam: The Fate of a Universal Human Right in the Muslim World (Oxford, 2019). He has promoted reconciliation as an activist in Kashmir and the Great Lakes Region of Africa.
Dan is a senior advisor and Faculty Fellow of the de Nicola Center for Ethics and Culture.
Daniel Philpott has been a guest on 1 episode.
September 30th, 2020 | 24 mins 23 secs

church, teaching, theology

Daniel Philpott (Political Science) and Jessica Keating (McGrath Institute for Church Life) are co-teachers of the Notre Dame undergraduate theology class "Why the Church? Making the Case for Catholicism to Millennials."