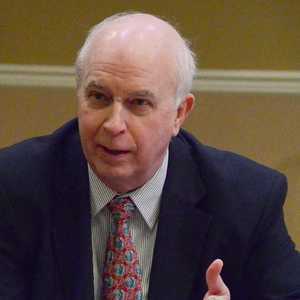 Gilbert Meilaender
Special guest
Gilbert Meilaender is a Senior Research Professor of Theology at Valparaiso University and the Paul Ramsey Fellow at the Center for Ethics and Culture. One of the nation's preeminent bioethicists, Professor Meilaender has written extensively on the body, human identity, and the meaning of emerging technologies. He received his Ph.D. from Princeton University and, before coming to Valparaiso in 1996, taught at the University of Virginia (1976–78) and at Oberlin College (1978–96). He has served on the editorial board and as an associate editor of the Journal of Religious Ethics; as an associate editor for Religious Studies Review; on the editorial board of the Annual of the Society of Christian Ethics; and on the editorial advisory board of First Things. His books include Not By Nature But By Grace: Forming Families Through Adoption (2016), the first volume in the CEC's series "Catholic Ideas for a Secular World" with the University of Notre Dame Press, Should We Live Forever?: The Ethical Ambiguities of Aging (2013), Bioethics: A Primer for Christians (1996, 2005), and Body, Soul, and Bioethics (1995). Professor Meilaender is a Fellow of the Hastings Center and was a member of the President's Council on Bioethics from 2002 to 2008.
Gilbert Meilaender has been a guest on 1 episode.
March 8th, 2018 | 23 mins 13 secs

adoption, book, christianity, ethics, living will, theology

A chat with Gilbert Meilaender, author of "Not By Nature But By Grace: Forming Families Through Adoption."