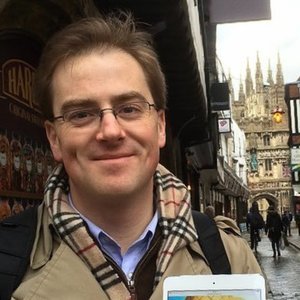 Matthew Mehan
Special guest
Matthew Mehan began teaching at The Heights School (Potomac, MD) in 2000. He currently teaches History of Western Thought and U.S. History and American Literature "AmeriCore." Matthew is also the director of the Jackson Scholars senior thesis program. A magna cum laude graduate of the University of Dallas and the valedictorian of his class, he holds a B.A. in politics, an M.A. in English, and he earned a Ph.D. in Literature for his dissertation on Shakespeare, Thomas More, and the education of leading citizens. Matthew is also a fellow of the Center for Thomas More Studies, and he has been named The Worsham Teaching Fellow of Hillsdale College's Washington DC Allan P. Kirby, Jr., Center for Constitutional Studies and Citizenship. He is a member of Phi Beta Kappa and a reader at the Folger Library. Matthew has been awarded the Claremont Institute's Publius Fellowship as well as two fellowships from the Earhart Foundation.
Matthew Mehan has been a guest on 1 episode.
September 20th, 2018 | 23 mins 56 secs

formation, philosophy, poetry

Matthew Mehan is a teacher at The Heights School in Washington, D.C. and the author of "Mr. Meehan's Mildly Amusing Mythical Mammals."