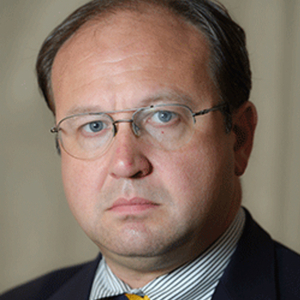 Michael New
Special guest
Michael J. New, Ph.D., is an Assistant Professor of Social Research at the Busch School of Business at The Catholic University of America. A Phi Beta Kappa graduate from Dartmouth College, Dr. New received a master's degree in statistics and a doctorate in political science from Stanford University in 2002. He researches and writes about the social science of pro-life issues. He gives presentations on both the positive impact of pro-life laws and the gains in public support for the pro-life position. He is a frequent blogger on National Review Online "The Corner".
Michael New has been a guest on 1 episode.
February 10th, 2023 | 26 mins 20 secs

abortion, policy, prolife, research

Dr. Michael New is a social researcher and commentator who has been a faculty member of the dCEC's Notre Dame Vita Institute since its foundation. We talk about some of the positive trends that he sees in pro-life legislation, and the importance of connecting intellectual theory with boots-on-the-ground action.