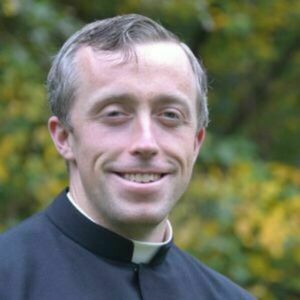 Fr. Matthew Schneider, LC
Special guest
Fr. Matthew P. Schneider, LC is a priest with the Legionaries of Christ ordained in 2013. He is currently writing a doctoral thesis in moral theology through Regina Apostolorum in Rome while living in the diocese of Arlington, Virginia. Since leaving his hometown of Calgary, Canada, he has ministered in various locations throughout the USA and Canada. He is also known for his online writing and social media, @FrMatthewLC across social media (Twitter, Facebook, Instagram).
Fr. Matthew Schneider, LC has been a guest on 1 episode.
January 14th, 2022 | 26 mins 35 secs

bioethics, moral theology, morals, privacy, social media, theology

Fr. Matthew Schneider, LC is a priest of the Legionaries of Christ, currently writing a dissertation on issues of informational privacy and the Church. We chat about how the Church engages secular thinkers on these important questions, and how he has used social media as a channel of evangelization.