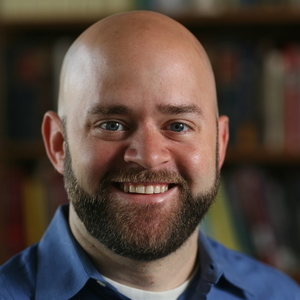 Carter Snead
Special guest
Professor Carter Snead is the William P. and Hazel B. White Director of the Center for Ethics and Culture, Professor of Law in the Law School, and Concurrent Professor of Political Science at the University of Notre Dame. Professor Snead is one of the world's leading experts on public bioethics – the governance of science, medicine, and technology in the name of ethical goods. He has published over forty journal articles, book chapters, and essays on abortion, embryo research, neuroethics, assisted reproduction, end of life decision-making, assisted suicide, and euthanasia. His articles have appeared in such publications as the New York University Law Review, the Harvard Law Review Forum, the Vanderbilt Law Review, Constitutional Commentary, the Yale Journal of Health Policy, Law and Ethics, the Journal of Medicine and Philosophy, and Political Science Quarterly. He is the editor of two book series with the University of Notre Dame Press, including "Catholic Ideas for a Secular World."
He has advised officials in all three branches of the federal government on matters of public bioethics. He served as General Counsel to President Bush's Council on Bioethics (chaired by Leon R. Kass). He led the U.S. delegation to UNESCO and was its chief negotiator for bioethics-related treaties and conventions from 2003-2005. He also served as the U.S. Permanent Observer to the Council of Europe's Steering Committee on Bioethics from 2006-08. In 2016, he was appointed to the Pontifical Academy for Life, which advises the Pope on culture of life issues.
Carter Snead has been a guest on 2 episodes.
May 27th, 2021 | 29 mins 18 secs

abortion, anthropology, art, euthanasia, ivf

dCEC Director O. Carter Snead returns to the podcast to discuss his recent book, "What It Means to Be Human: The Case for the Body in Public Bioethics."

September 28th, 2017 | 20 mins 19 secs

academics, culture, ethics, law, mission, notre dame, prolife, research, snead

This inaugural episode features a chat with Carter Snead, director of the Notre Dame Center for Ethics and Culture.